Greenery is currently closed. We will open again at 8am.
Hybrid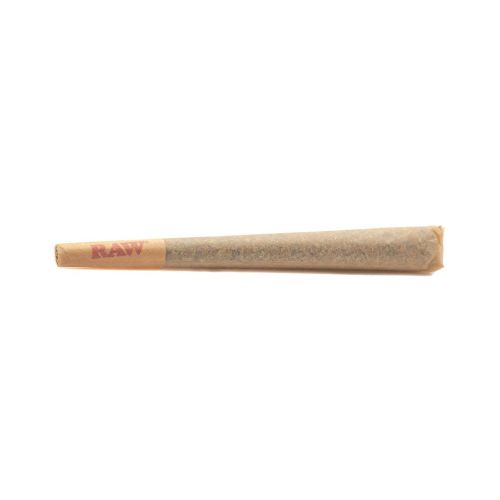 White Widow - MariGrow Farms - 1g
THC: 20.9% - CBD: LOQ%

White Widow is a hybrid strain that many have been familiar with since the early 90's. This strain has global popularity and can easily be found atop a menu at almost any Amsterdam coffee shop. This strain holds a pretty balanced 60:40 sativa/indica ratio (Brazil Sativa X South Indian Indica) that leads one to a cognitive driven high with a relaxing undertone. Patients will opt for White Widow if they're seeking a strain that allows them to unwind and relax while still maintaining a sense of mental awareness. This strain is especially good for depression, stress, pain, and PTSD. White Widow gets its name from the fact that it is literally blanketed in white crystals. Beware though, this sweet sugary smoke starts out light but expands dramatically which can lead to heavy coughing; especially if you're a novice smoker. When it comes to smell, you can expect a citrus and peppery scent that is accompanied by a lemony aftertaste. This strain is perfect for outdoor activities like hanging out at the beach or taking a nice walk.
1 pc
$7.00
2 pc
$13.00
3 pc
$19.00
4 pc
$25.00
Add
Sativa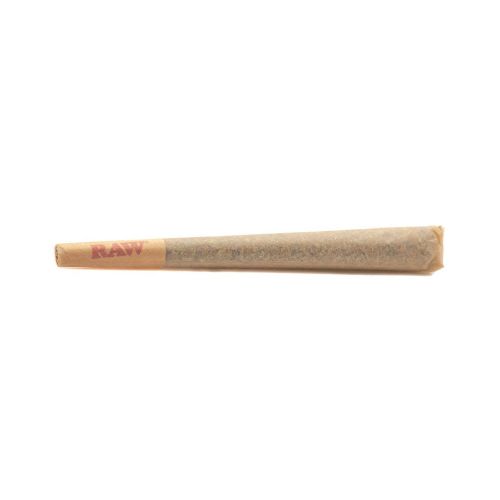 Jack Herer - MariGrow Farms - 1g
THC: 21.2% - CBD: LOQ%

Jack Herer is a sativa-dominant cannabis strain that has gained as much renown as its namesake, the marijuana activist and author of The Emperor Wears No Clothes. Combining a Haze hybrid with a Northern Lights #5 and Shiva Skunk cross, Jack Herer captures both the cerebral elevation associated with sativas and the heavy resin production of indicas. Its rich genetic background gives rise to several different variations of Jack Herer, each phenotype bearing its own unique features and effects. However, consumers typically describe this 55% sativa hybrid as blissful, clear-headed, and creative.
1 pc
$7.00
2 pc
$13.00
3 pc
$19.00
4 pc
$25.00
Add
Sativa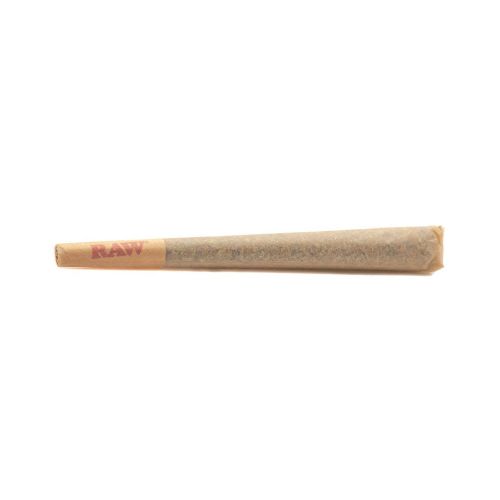 Super Silver Haze - MariGrow Farms - 1g
THC: 21.8% - CBD: LOQ%

Super Silver Haze is a Sativa dominant strain with an 80:20 sativa/indica ratio. What really sets this strain apart from the rest is that it is quite fat with medium foresty-greens with unique brownish-orange leaves. It is as tempting as it looks and is extremely delicious with its fruity and sweet aroma. However, unlike other strains you do not have to worry about it leaving a bad aftertaste. It tastes incredibly smooth and sweet and is creamy like peaches. After smoking the strain you will come to realize it is quite strong and creates body-oriented buzzes instead. However, these buzzes are sleep-inducing and relaxing which is why you should not expect them to wake you up or energize you. But then again it offers a lot more and is a complete package as it lasts longer than the usual strains you are accustomed to. Moreover, it is also the perfect remedy for a number of different medical conditions. It can help you overcome anything from muscle cramps to depression. Additionally, its lasting effects allow you to achieve relief for longer periods of time. So if you are suffering from chronic pain, Super Silver Haze will do more than just tone it down for you.
1 pc
$7.00
2 pc
$13.00
3 pc
$19.00
4 pc
$25.00
Add
Hybrid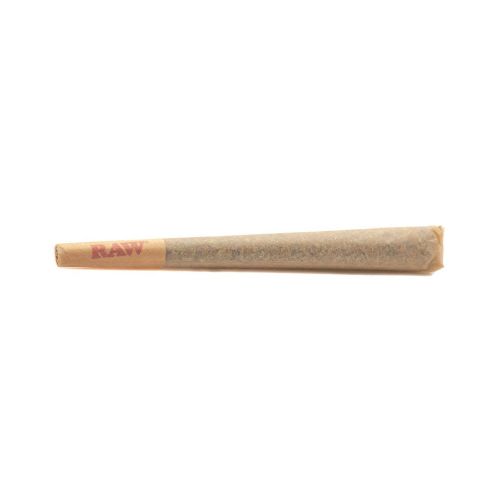 Mango - MariGrow Farms - 1g
THC: 22.6% - CBD: LOQ%

Mango cannabis strain is slightly indica-dominant hybrid marijuana strain. This kush is true to her name, she delights the senses with the delicious flavor of mango. Beginners should be mindful of the dose to avoid sedative stupor and overwhelming couch lock. Mango marijuana strain induces opiate like body high. Uplifts mood, relieves stress, calms the mind. Promotes body relaxation, has strong analgesic properties, helps with nausea. Stimulates appetite, puts to sleep. May prompt sexual arousal. Mango marijuana strain is perfect for evening and nighttime medicinal and recreational use due to strong sedative properties.
1 pc
$7.00
2 pc
$13.00
3 pc
$19.00
4 pc
$25.00
Add
Hybrid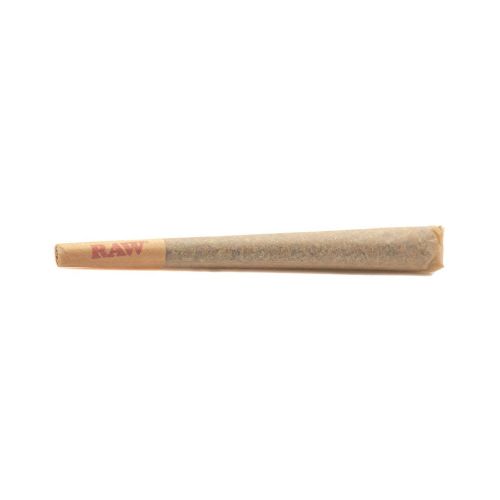 Mount Hood Magic - MariGrow Farms - 1g
THC: 23.8% - CBD: 0.2%

Mt. Hood Magic is an indica dominant hybrid strain created through a cross of the powerful Northern Lights #5 X Durban Poison strains. This bud is infamous for its heavy-hitting effects that are perfect for lifting the spirits when you're feeling overwhelmed or down in the dumps. The high comes on with a rushing euphoria that fills your mind with pure happiness and infuses you with a sense of lifted creativity. A light sense of energy comes next, staying mainly in your mind while leaving your body completely relaxed and at ease with the world around you. Mt. Hood Magic is often chosen by patients suffering from conditions such as depression, chronic fatigue, nausea, chronic stress, and chronic pain. This bud has a sweet and sour herbal berry flavor with a hint of lemon upon exhale. The aroma is very earthy and citrusy with a rich berry overtone that's both sweet and spicy. Mt. Hood Magic buds have fluffy heart-shaped neon green nugs with dark olive green leaves, bright orange hairs, and a coating of golden amber crystal trichomes.
1 pc
$7.00
2 pc
$13.00
3 pc
$19.00
4 pc
$25.00
Add
Hybrid
Northern Wreck - No Label - 1g
THC: 26.6% - CBD: 0.98%

Northern Wreck is an indica dominant hybrid strain created through crossing the infamous Northern Lights X Trainwreck strains. If you're looking for a euphoric and dreamy high that will knock you flat on your back, this is it. It hits you with a creeping effect that builds in the back of your mind before completely washing over you with a hazy happiness that leaves you introspective and easily distracted. You'll fade in and out of focusing on the little details of things and losing yourself to random thoughts. As your mind falls into deep dreaminess, your body will slowly become more and more relaxed, lulling you down into a slightly sedated and sleepy state. With these effects and its insanely powerful THC level, Northern Wreck is said to be the perfect bud for treating experienced users suffering from conditions such as chronic pain, insomnia, depression, appetite loss, and nausea. This bud has a sweet piney flavor with hints of delicious spices and earth. The aroma is just as intoxicating, although slightly pungent, with a woody overtone that's both earthy and fragrant. Northern Wreck buds have piecey long pepper-shaped forest green nugs with bright golden hairs and matching crystal trichomes.
1 pc
$7.00
2 pc
$13.00
3 pc
$19.00
4 pc
$25.00
Add
Sativa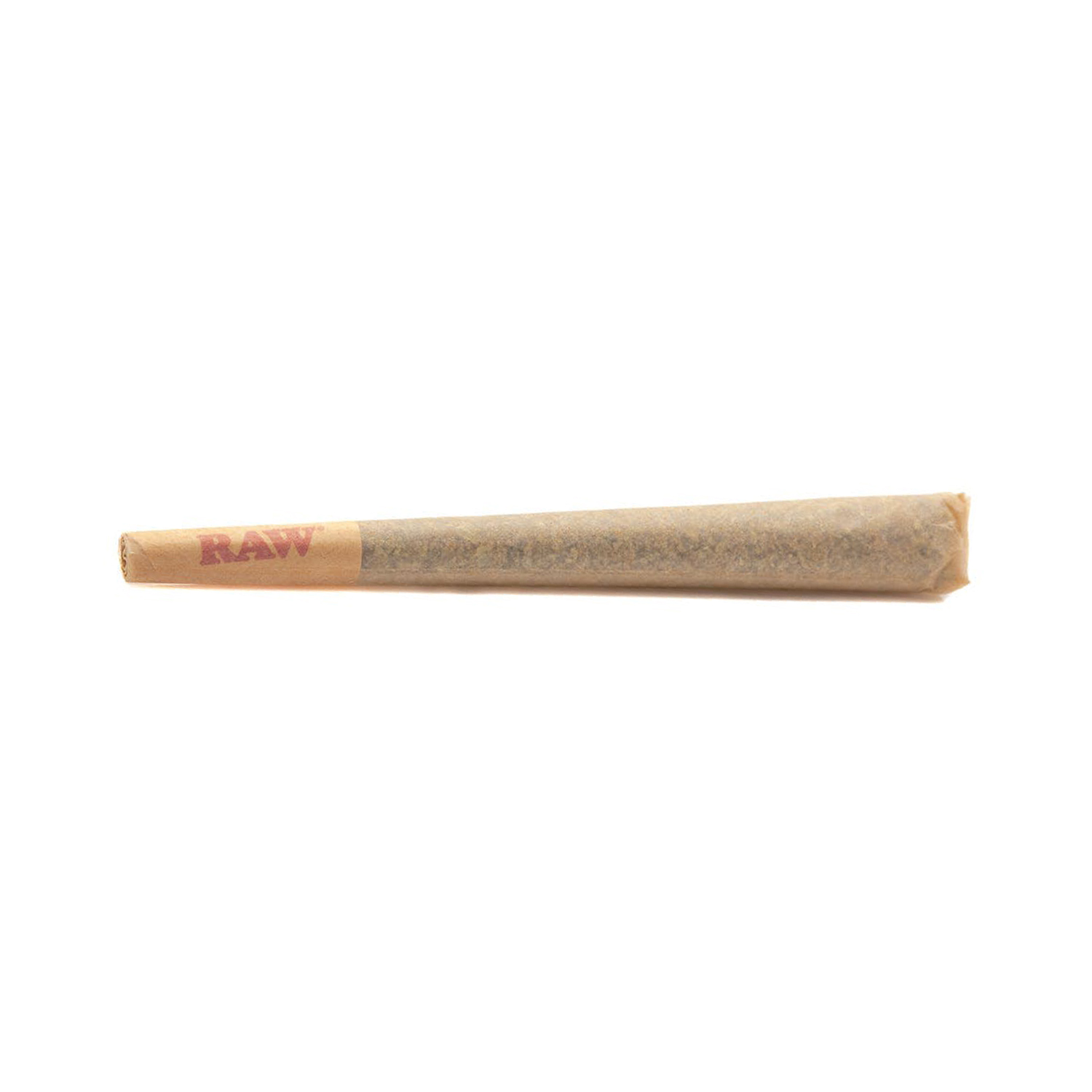 Maui Wowie - MariGrow Farms - 1g
THC: 29.3% - CBD: LOQ%

Maui Wowie is a classic sativa whose tropical flavors and stress-relieving qualities will float you straight to the shores of Hawaii where this strain originally comes from. Since its beginnings in the island's volcanic soil, Maui Wowie has spread across the world to bless us with its sweet pineapple flavors and high-energy euphoria. Lightweight effects allow your mind to drift away to creative escapes, while Maui Wowie's motivating, active effects may be all you need to get outside and enjoy the sun.
1 pc
$8.00
2 pc
$14.00
3 pc
$22.00
4 pc
$29.00
Add
Sativa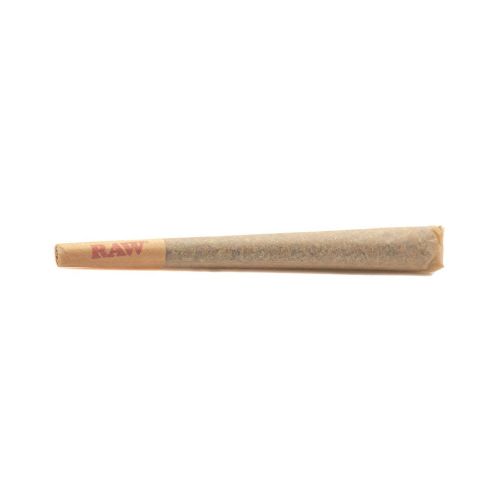 Wubba Lubba Dub Dub x Dream Beaver - Chillax - 1.1g
THC: 20.4% - CBD: 0.025%

Cannabinoids: 24.6% Dream Beaver is a sativa-dominant strain that crosses Dirty Hippy (an Afghooey-Blockhead hybrid) with Appalachia. With subdued flavors of fresh cedar and earthy spice, Dream Beaver deals a mellow buzz that lets you stay active, productive, and social. Wubba Lubba Dub Dub has heritage similar to varieties in Skunk and Lemon Kush. This sativa is a great choice for unleashing laughing fits and creative sparks on those days when your mood and motivation could use a lift.
1 pc
$8.00
2 pc
$14.00
3 pc
$22.00
4 pc
$29.00
Add
Hybrid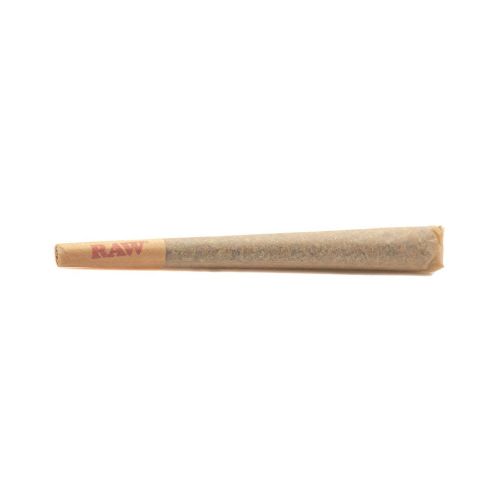 Gorilla Bomb - Chillax - 1.1g
THC: 23.1% - CBD: 0.10%

Cannabinoids: 28.22% Gorilla Bomb is a sativa-dominant hybrid strain that crosses THC Bomb with Gorilla Glue #4. Uplifting and energetic head rush, followed by a deeply relaxing euphoria. Super potent and super sticky, you'll be locked to your couch if you continue hitting it.
1 pc
$8.00
2 pc
$14.00
3 pc
$22.00
4 pc
$29.00
Add
Indica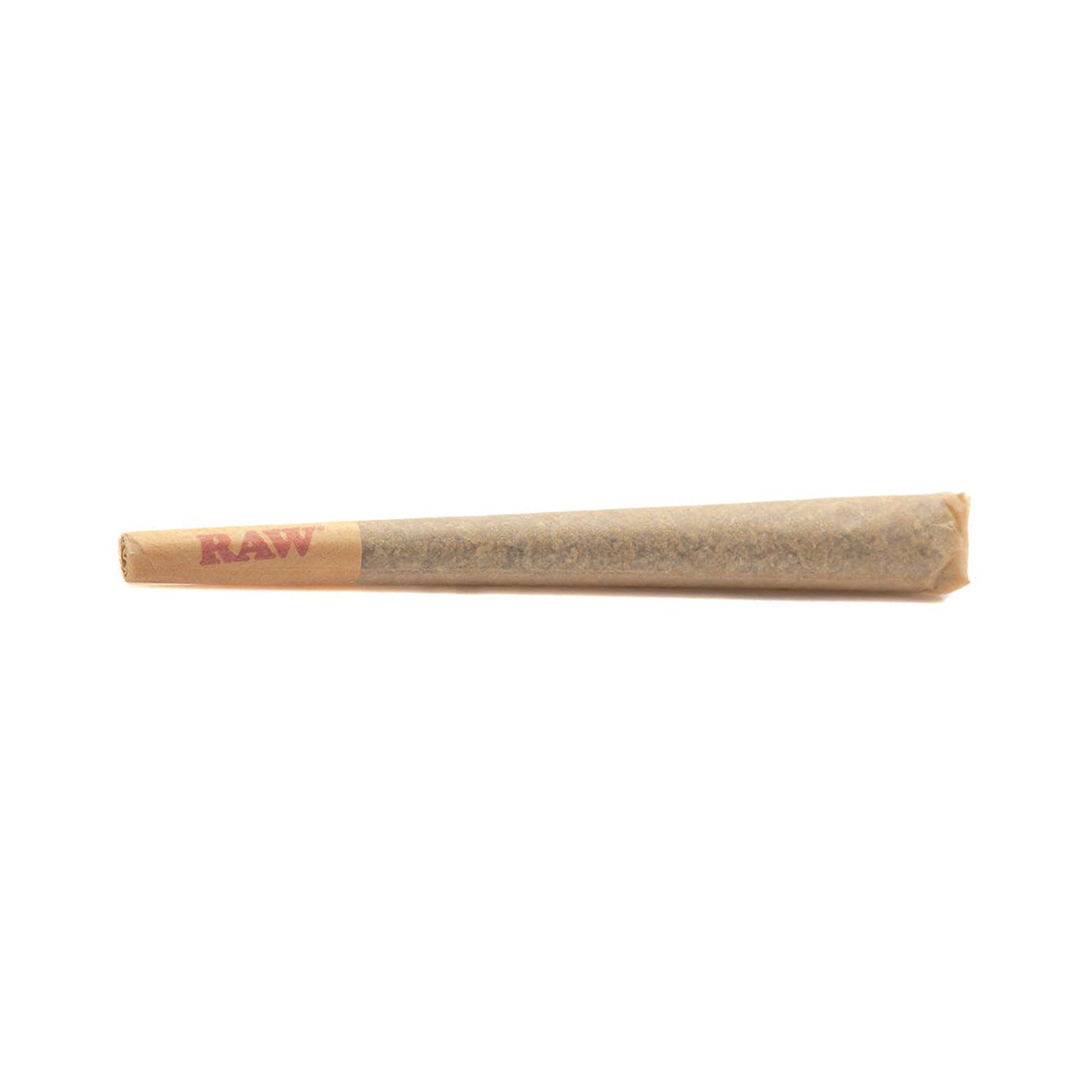 Blackberry Cream - Chillax - 1.1g
THC: 20.52% - CBD: 0.08%

Cannabinoids 25.59% Blackberry Cream is an indica dominant hybrid (75% indica/25% sativa) strain created through crossing the insanely delicious Blackberry Kush X Cookies and Cream strains. With a combination like this, you know Blackberry Cream is going to have one hell of a flavor! This bud never disappoints in the taste department, bringing together sweet and spicy berries with rich fresh cream and earth for a flavor explosion that will leave your tongue tingling. The aroma is just as addictive, with a rich spicy berry overtone accented by buttery earth and a touch of pungency that's still very sweet. The Blackberry Cream high is just as addictive as the flavor, with uplifting effects that are perfect for when you need a mood boost after a long and stressful day. You'll feel a sense of euphoria just a few minutes after your first exhale, infusing you with a lifted sense of bliss that counters any negative mood or racing thoughts with ease. As your mind soars to new levels of good thoughts and feelings, a deep permeating sense of relaxation will wash over you, numbing your mind and your body and leaving you feeling completely at ease, although slightly sleepy at times. Blackberry Cream is said to be perfect for treating conditions such as depression, mood swings, and chronic stress or anxiety. It has dense olive green nugs with purple undertones and a spattering of rich amber hairs and trichomes.
1 pc
$8.00
2 pc
$14.00
3 pc
$22.00
4 pc
$29.00
Add
Indica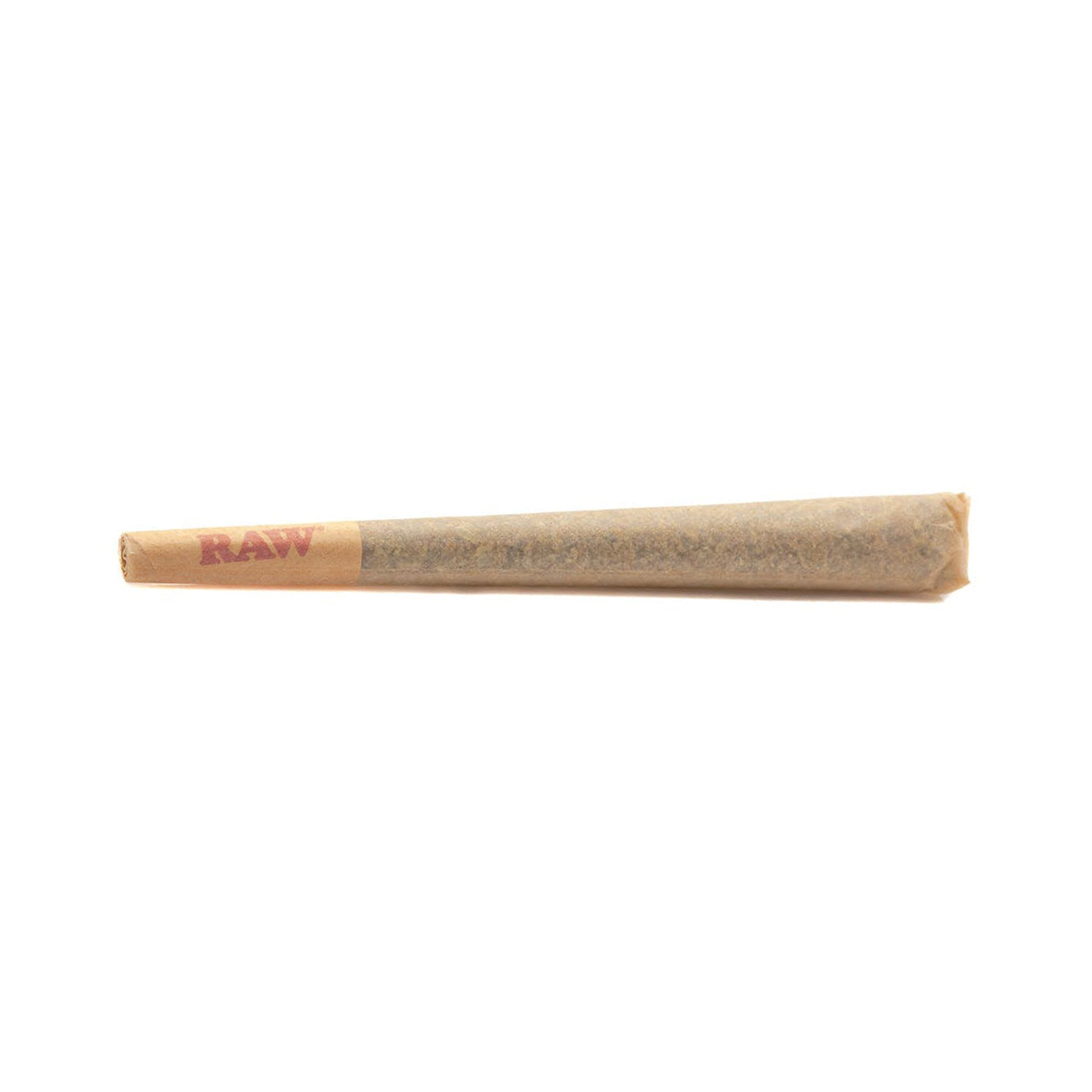 Riggity Rekt - Chillax - 1.1g
THC: 22.0% - CBD: 0.10%

Cannabinoids: 25.5% Riggity Rekt is a indica-dominant strain that crosses Blueberry with Grapefruit. Deliciously fruity and powerfully narcotic. What connoisseurs obsessed with indica strains are looking for. A Ridgeback Cannabis exclusive.
1 pc
$8.00
2 pc
$14.00
3 pc
$22.00
4 pc
$29.00
Add
Indica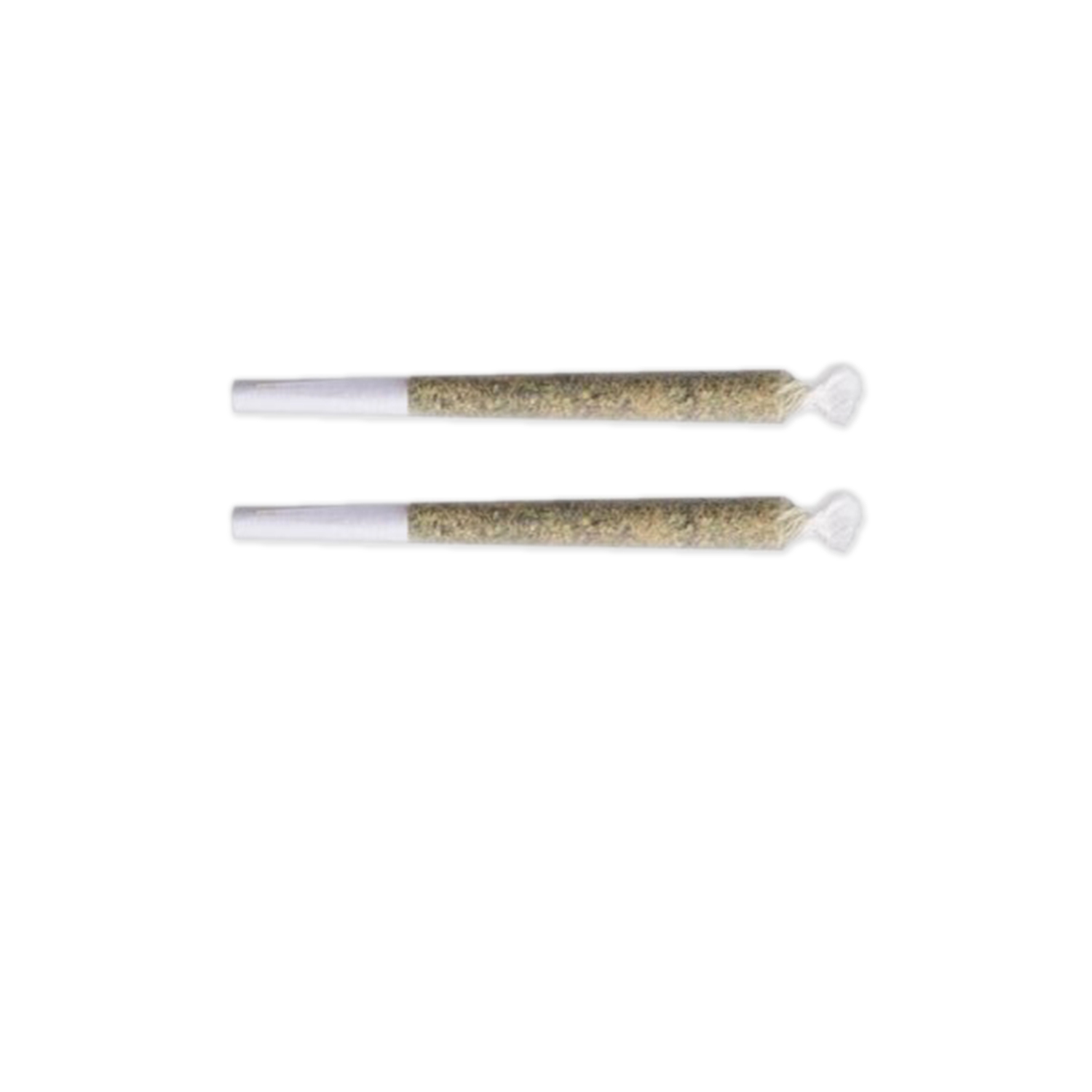 Hell's OG (2 Pack) - Epic Farms - 0.5g
THC: 22.19% - CBD: LOQ%

Hell's OG is an indica-dominant hybrid that is said to contain OG Kush and Blackberry genetics. The strain's origins are poorly documented, but popular myth will tell you Hell's OG was bred by biker ruffians in Southern California. If nothing else, we could assume this strain is named after its fierce psychoactive effects that settle in quickly and heavily. Lifting stress from the mind and pain from the body, Hell's OG is a therapeutic strain commonly used to treat inflammation, insomnia, and PTSD. Underneath its dominant earthy flavors hides a subtle citrus, candy-like aroma.
1 pc
$10.00
2 pc
$18.00
3 pc
$27.00
4 pc
$36.00
Add
Sativa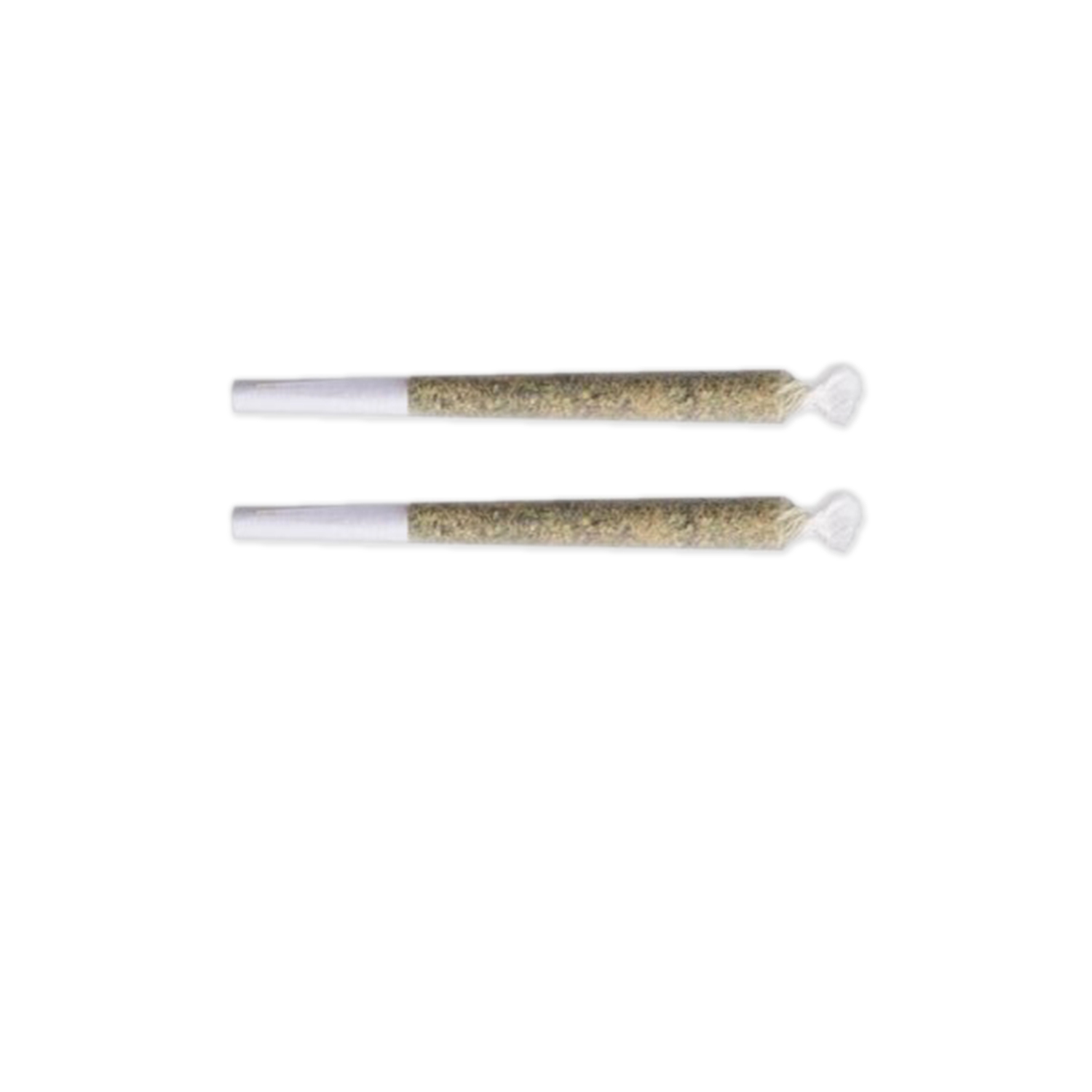 Blue Dream (2 Pack) - Urban Pharms - 0.75g
THC: 25.96% - CBD: 0.13%

Blue Dream, a sativa-dominant hybrid originating in California, has achieved legendary status among West Coast strains. Crossing Blueberry with Haze, Blue Dream balances full-body relaxation with gentle cerebral invigoration. Novice and veteran consumers alike enjoy the level effects of Blue Dream, which ease you gently into a calm euphoria. With a sweet berry aroma redolent of its Blueberry parent, Blue Dream delivers swift symptom relief without heavy sedative effects. This makes Blue Dream a popular daytime medicine for patients treating pain, depression, nausea, and other ailments requiring a high THC strain.
1 pc
$13.00
2 pc
$23.00
3 pc
$35.00
4 pc
$47.00
Add