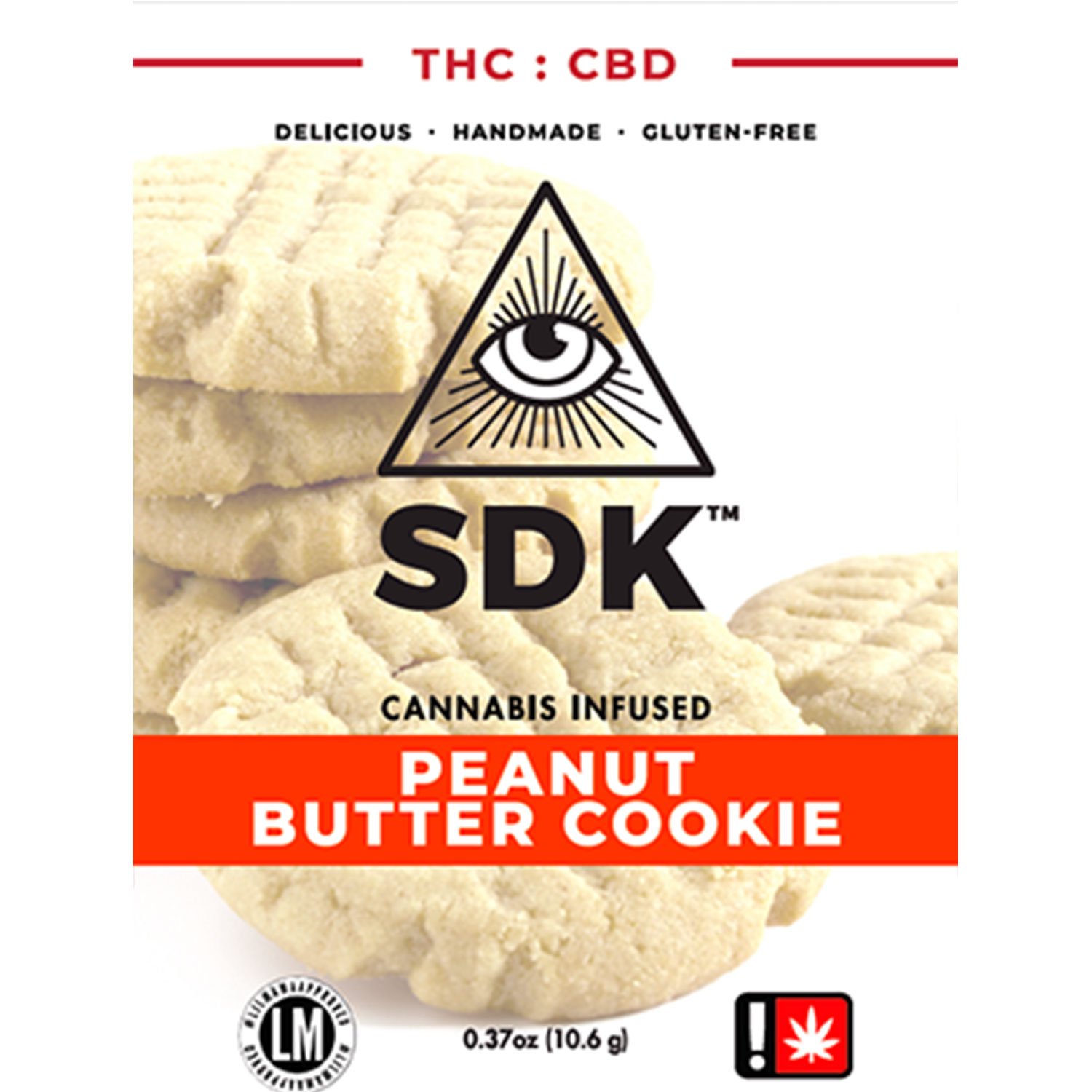 SDK - Peanut Butter Cookie 1:1 THC:CBD
THC: ~37.5mg - CBD: ~37.5mg

Our delicious, gluten-free, cannabis-infused classics are handmade with high quality local ingredients. We only use Bob's Red Mill dry ingredients, Darigold butter and real vanilla—no preservatives, corn syrup or anything artificial—just like we would make it at home. Each batch is lovingly prepared in a dedicated gluten-free kitchen! All SDK products are 3rd-party lab tested so you know what you are getting every time. Our THC comes from local organic family farm, Moto Perpetuo. Their beautiful flower is processed for us into clean, clear, food grade ethanol distillate. It's the SDK difference. Quality matters.